Digital Membership Card
There is no need for an app. Your membership cards can now be stored in your e-wallets.

Get Free Trial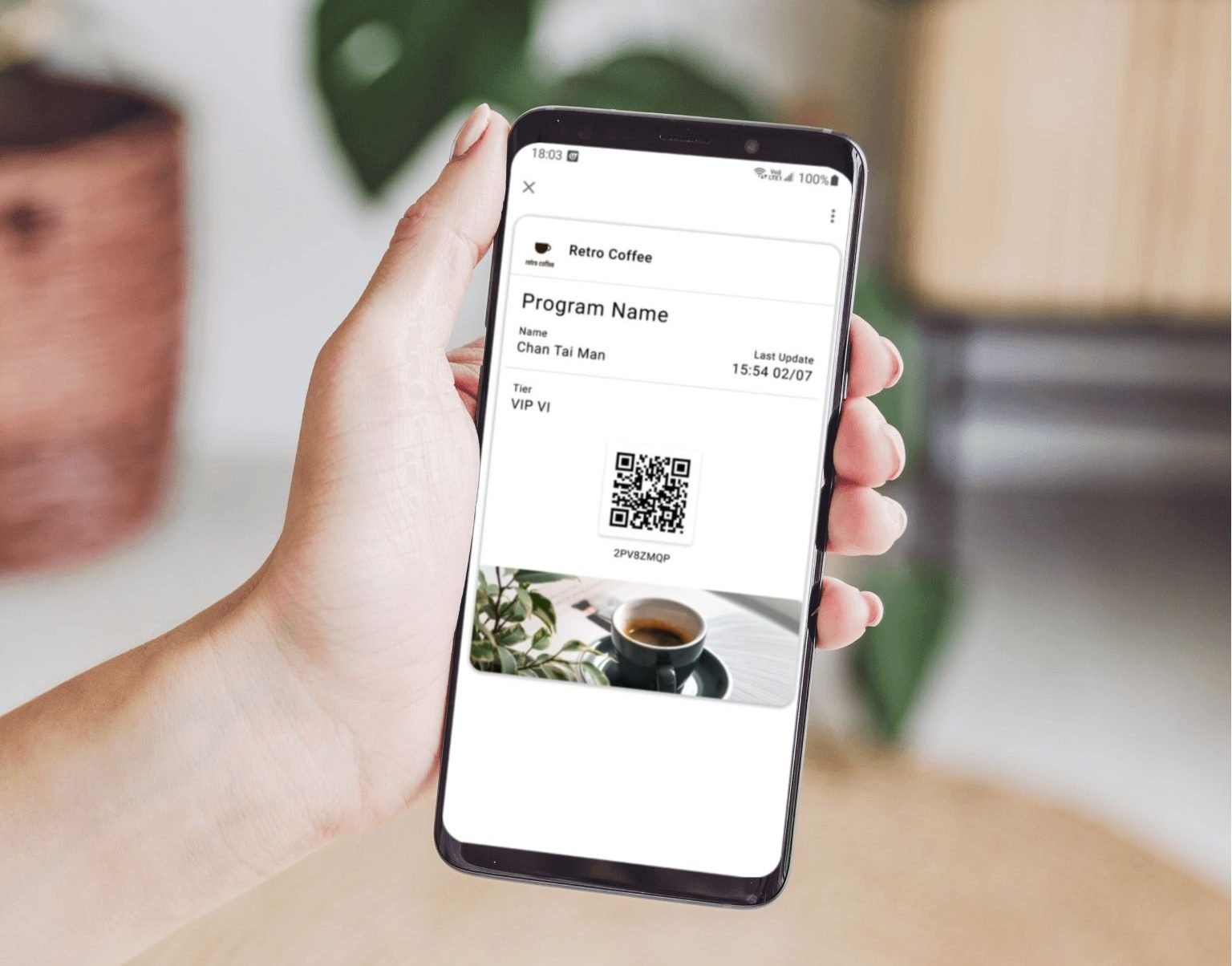 We use cookies to provide the best web experience possible .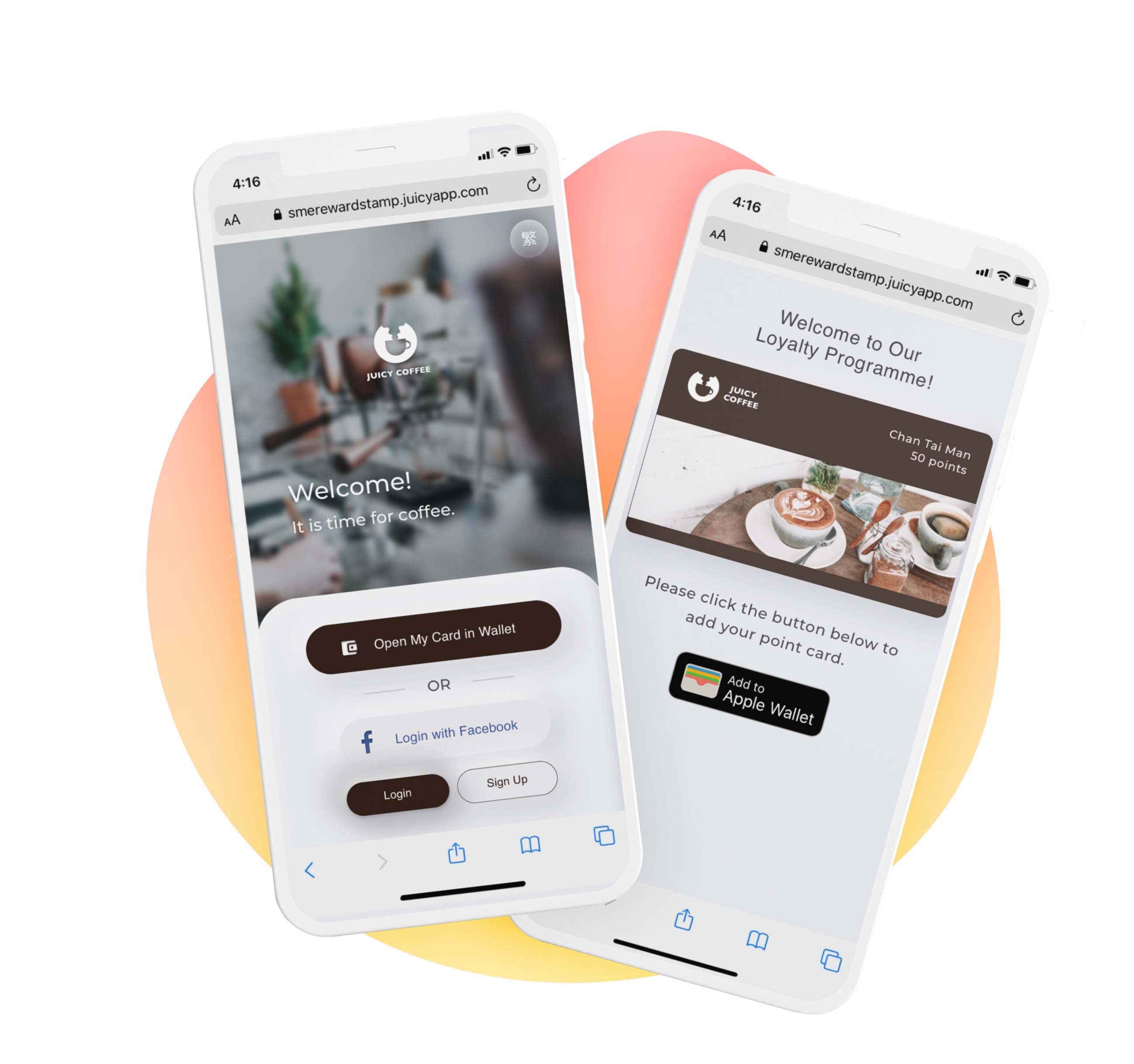 IT'S PERFECT FOR YOU WHO…
Want to reward loyal customers.
Because… 75% of customers find themselves more likely to make another purchase at businesses with a reward program.
Are looking for a simple CRM.
91% of companies with more than 11 employees are currently using a CRM software. If you are still not one of them, you know what to do!
Have a limited budget.
We now offer a FREE TRIAL with a limited quota so contact us now to make sure you get it!
Have it however you want.
Hello, _____!
Get to know your customers – their personal information, their preferences and their loyalty status – with a unique QR code.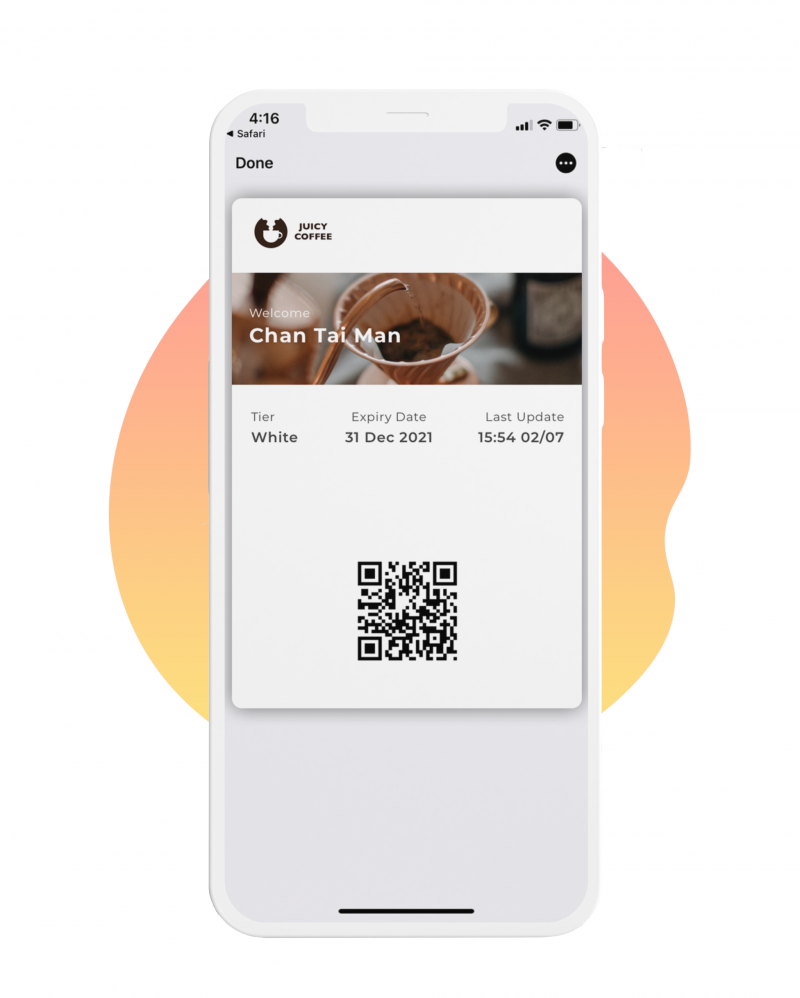 You currently have 50 points.
A membership card with points that update real-time so that customers always know their progress.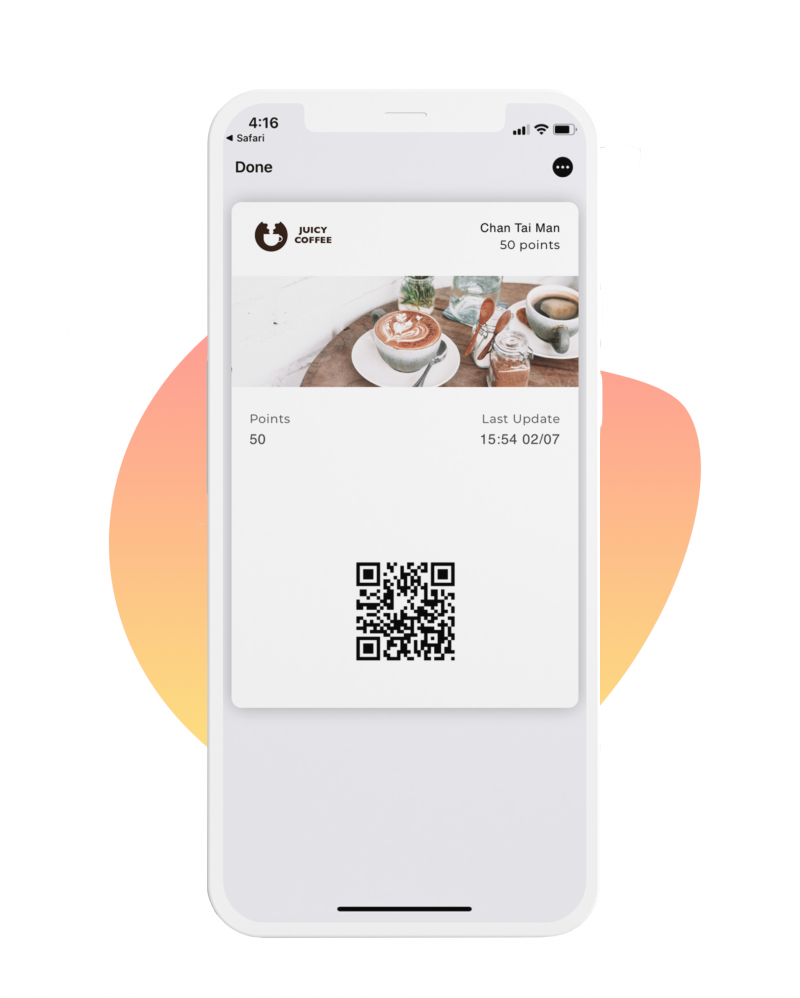 Congrats, you are now our VIP!
Reward the most loyal with the best! Tiers are a great way to motivate customers to move forward in a membership program.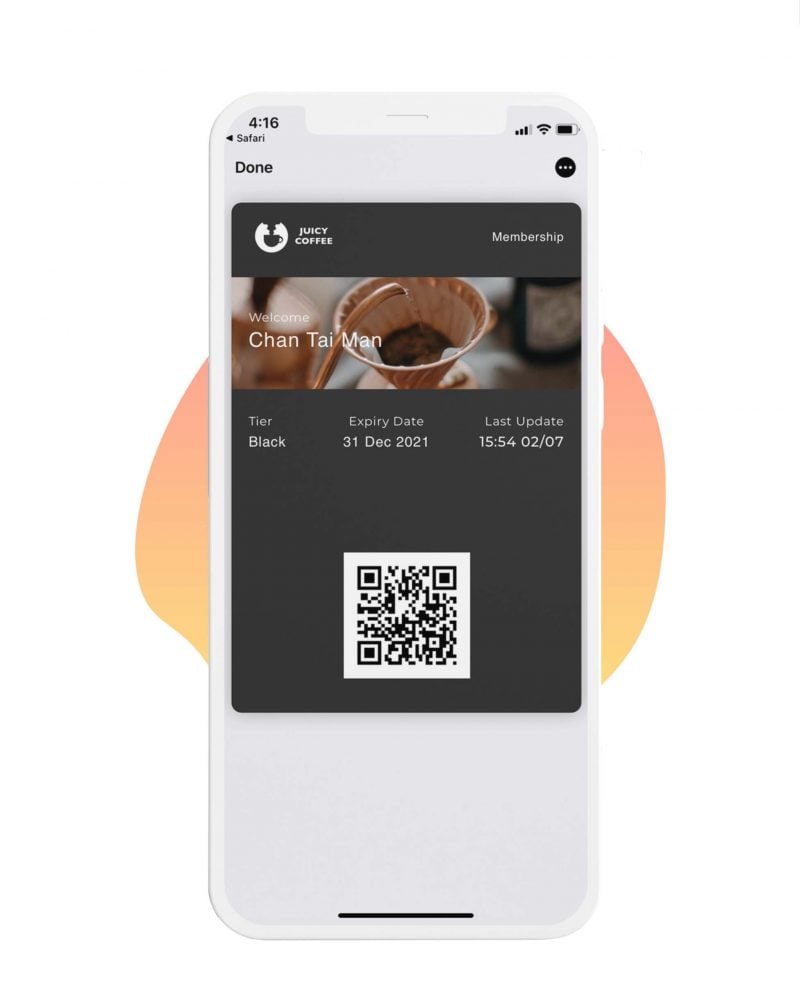 We use cookies to provide the best web experience possible .