— Success Stories
Clarins
Staff Reward Programme
Introducing our digital membership card solution for Clarins' staff reward programme! Employees can earn points by participating in trainings, unlocking exclusive rewards and benefits. Our user-friendly app offers a convenient way to track progress, redeem rewards, and stay motivated. Upgrade your staff reward programme with our innovative digital solution.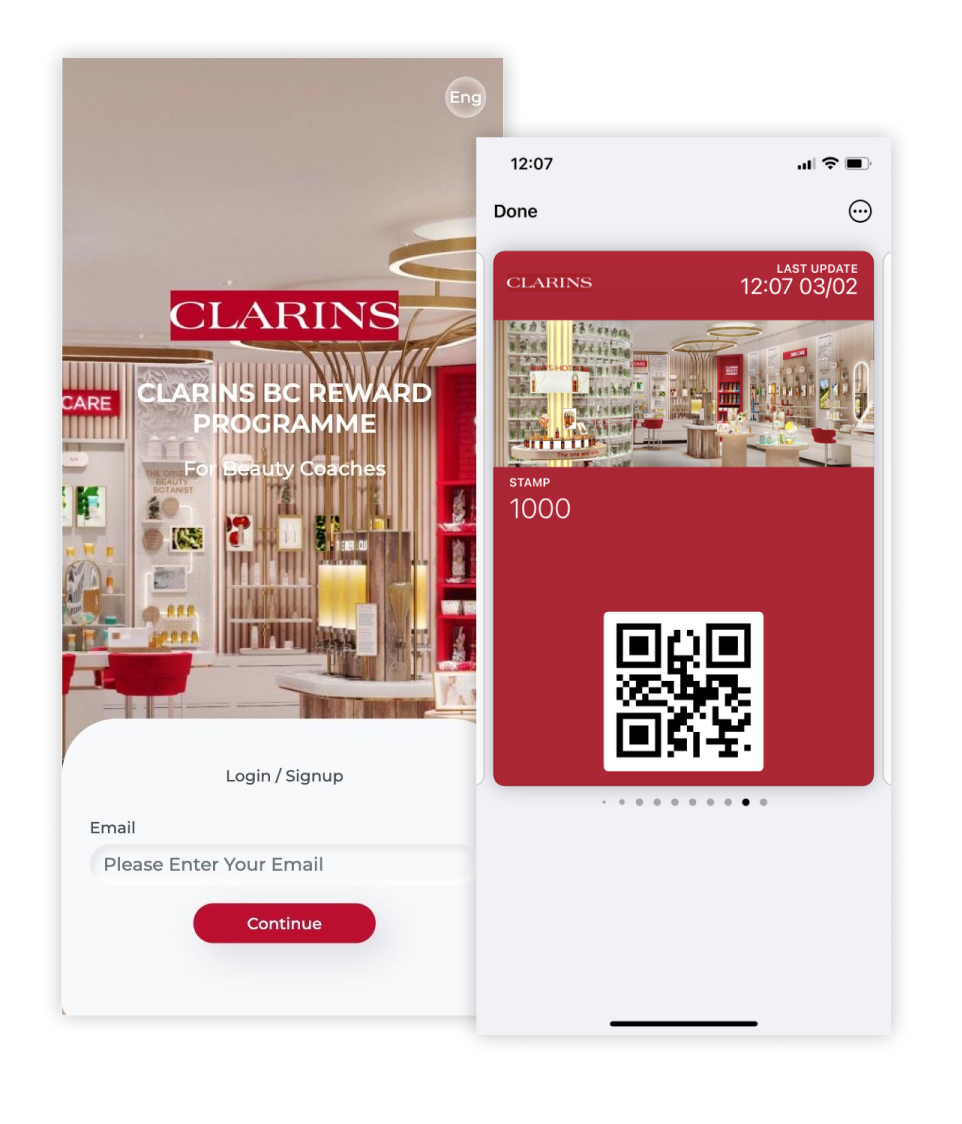 Stamp
Collect stamps for a reward. Just like what we are used to except it's cooler because it's virtual.
Wallet
Clarin's digital stamp card is e-wallet-based. Customers don't need to download anything for it to work.
Operator Portal
To ensure a smooth operation flow, everything is well set up in your portal! 
Core
This membership system is supported by our Core where the magic takes place.
Reward
Reward customers who have been loyal to your brand to make them feel important. 
Start
building a connection

with staffs.
Gamify customer experience

to make trainings fun!
Gain business insights

through data.
Experience the benefits of our staff motivation card for Clarins. With our digital membership card solution, employees gain access to a range of exciting benefits. They can earn points through training participation, unlocking a sense of achievement. These points can be redeemed for rewards and incentives, providing motivation and recognition. Our user-friendly app makes it easy to track progress, view available rewards, and stay engaged. By implementing our staff motivation card, Clarins can foster a positive and rewarding work environment, boosting employee morale and motivation. Take your staff motivation to the next level with our innovative solution.
#DigitalStampCard

#DigitalStampCard
#BrandLoyalty

#BrandLoyalty
#MembershipSystem

#MembershipSystem